Welcome to Little Holme – A Thatched Holiday Cottage in Lustleigh, Dartmoor, South Devon
Little Holme is a picturesque two bedroomed thatched holiday cottage for up to four people, on the village green in the heart of Lustleigh, on Dartmoor in South Devon. Lustleigh was described by The Times and Daily Telegraph as one of the prettiest villages in England.
Photographs of Little Holme featured in both newspapers and Little Holme was once named by The New York Times "The Archetypal English Cottage". It has been featured on chocolate boxes, tapestries, photographs, paintings and cards. It has roses and honeysuckle round the front door.
The Cleave is an historic pub nearby serving excellent food. Up the lane from Little Holme is the recently refurbished Primrose Cottage. Famous for cream teas & cakes, coffee and light meals. Across the village green the local shop, "The Dairy" sells milk, bread, fresh and frozen food, fruit and vegetables, mostly locally sourced, and alcohol, newspapers, cards, etc.
Little Holme is on the South East edge of Dartmoor. It is in an ideal location for walking, cycling, riding and golf. Whilst the beaches of Torbay and Teignmouth are within easy driving distance for swimming and water sports.
Little Holme is dog friendly – a dog is welcome here!
Little Holme was featured on The Girl Outdoors blog. Click here to have a read.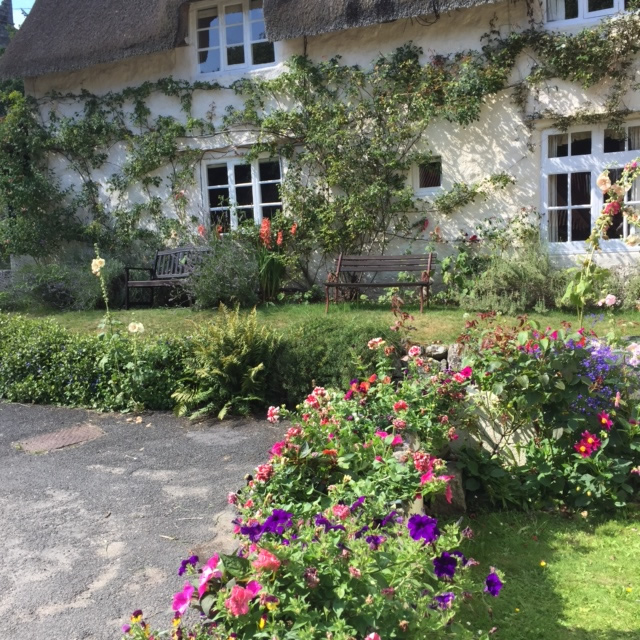 Little Holme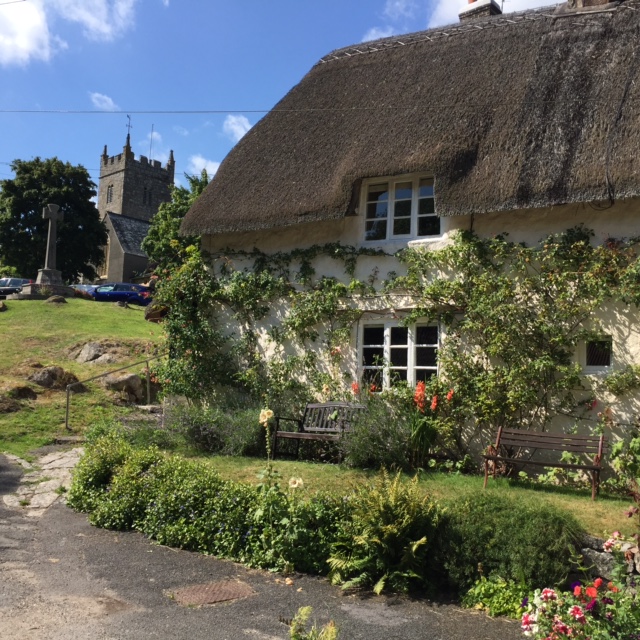 Little Holme with church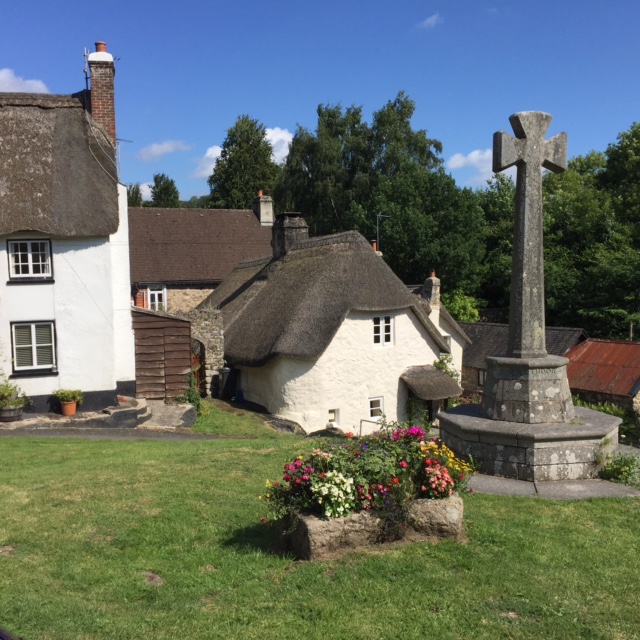 Little Holme from tea rooms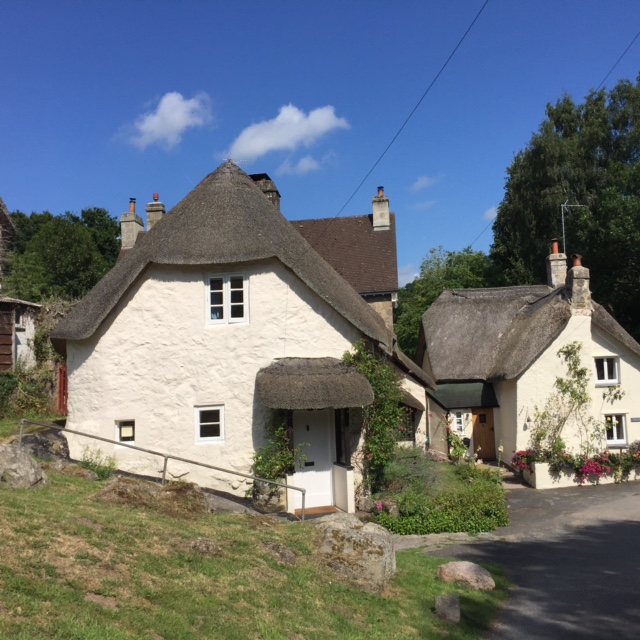 Pound Cottages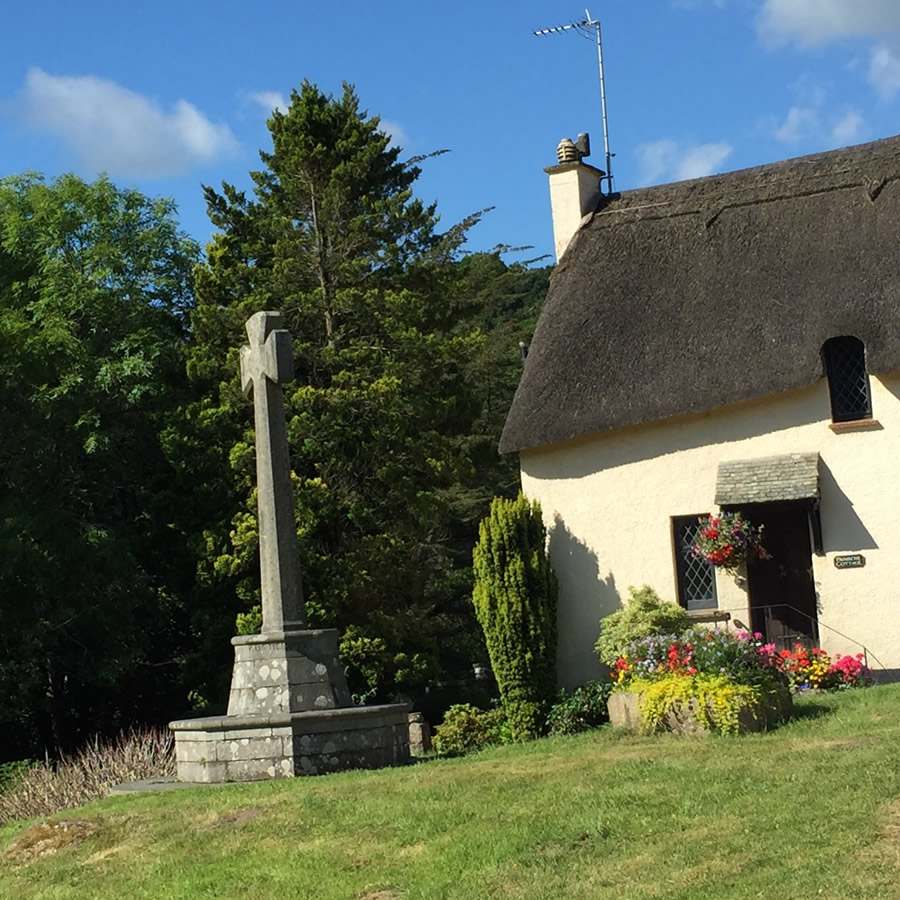 Primrose Cottage Tea Rooms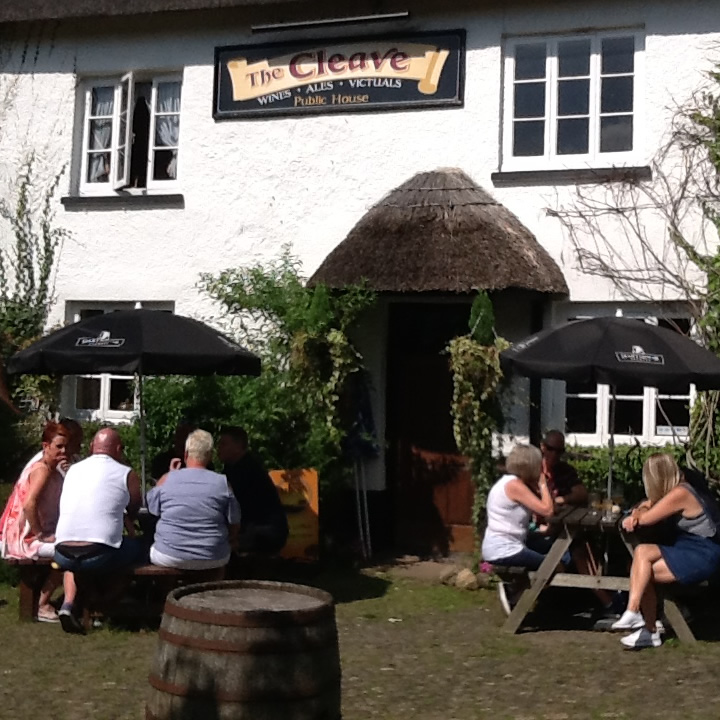 The Cleave Public House